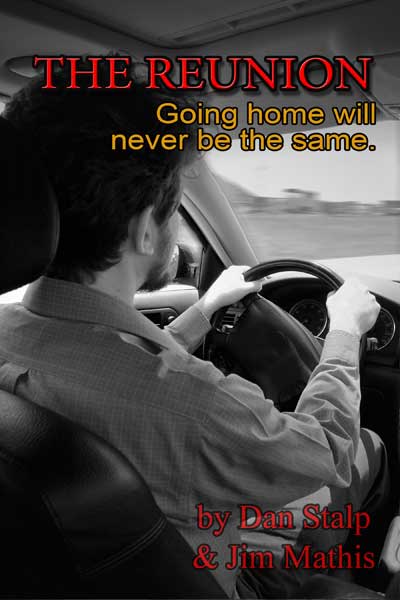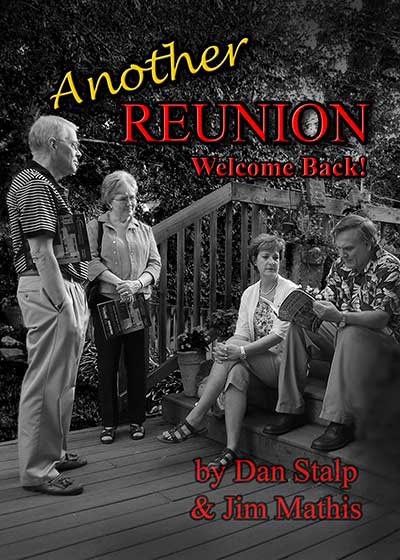 Four people return to their small Kansas town for their
20-year high school reunion, not knowing what to expect.
What they found was a new appreciation of who they are,
where they came from, and where they are going.
In Another Reunion, the story continues as our group returns for their 40-year reunion. How have their lives turned out? Were expectations met?
Jim Mathis is a professional photographer, musician, and writer. He is a native of Kansas and a graduate of Mid-America Nazarene University in Olathe, Kansas. Jim and his wife, Louise, have been married for forty years.
Contact Jim at: Jim@MathisPhoto.net
Dan Stalp is a highly sought after transformational speaker and author on sales, sales management and leadership topics. He lives in the Kansas City area with his wife, Lisa, and their four children.
Contact Dan at: dstalp@Sandler.com
"The Reunion challenged me to ask myself 'How well am I really doing life?'
I highly recommend this book to anyone who likes a quick, fun read with purpose and meaning woven throughout."
Rick Boxx, Integrity Resource Center